R3 provides a suite of business software solutions that are purpose-built for Federal Government Contractors ("GovCon"). Our software helps you Win more government RFPs and Task Orders, Deliver the business more successfully, and better Manage contracts, subcontracts and supporting activities across the organization. 
See R3 @ Your Service: GovWin IQ Auto-Import
Highlighted Solutions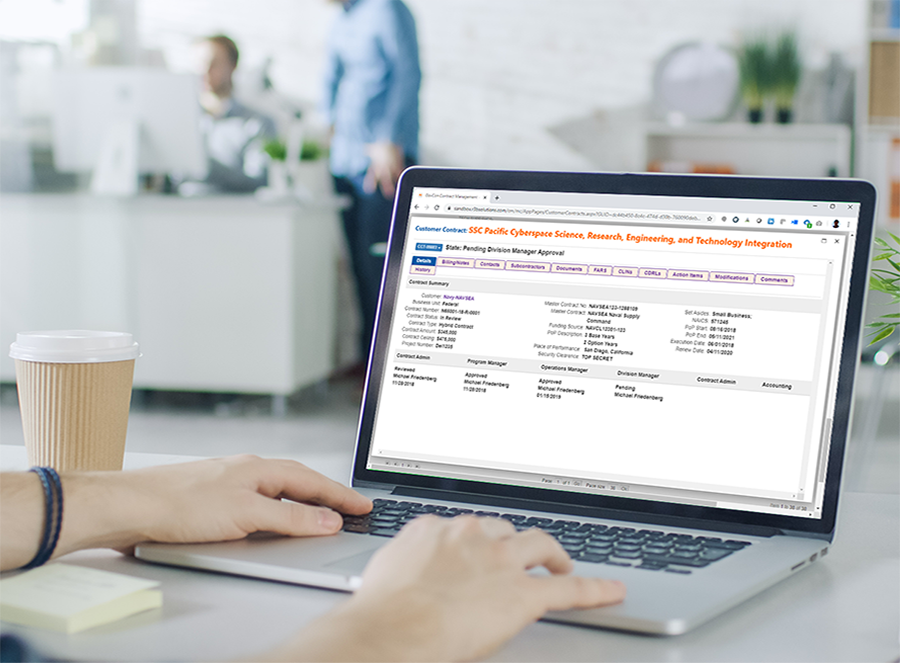 Contract Management
Industry-specific Contract Management for Federal Government Contractors.
How do we do it? With purpose-built GovCon Solutions based upon a uniquely flexible Work Management Platform.
Customers achieve results quickly by leveraging our suite of off-the-shelf GovCon Solutions. Each solution becomes part of an open, flexible, inter-connected GovCon workplace running on Microsoft SharePoint.. With R3, you eliminate silos, streamline and automate work, and, make it easier to get work done. You get a better way to work without giving up the ability to have it your way.

R3 GovCon Suite
Get started with any of our 6 GovCon solutions in the R3 GovCon Suite to help you Win, Deliver and Manage your work. They address the business-critical activities of Winning and Delivering business. And, they work together to make work easier, more productive and more manageable. What do you need in your GovCon workplace?

Have it Your Way
Every GovCon organization is different. Isn't it about time your software did the flexing to meet your needs, rather than you having to change to use the software. The flexibility of R3's Work Management Platform empowers you to create a work environment that works the way you need it to.